Aurora Vietnamese American Restaurant & Bar
140 Washington St, Salem, MA 01970
Order now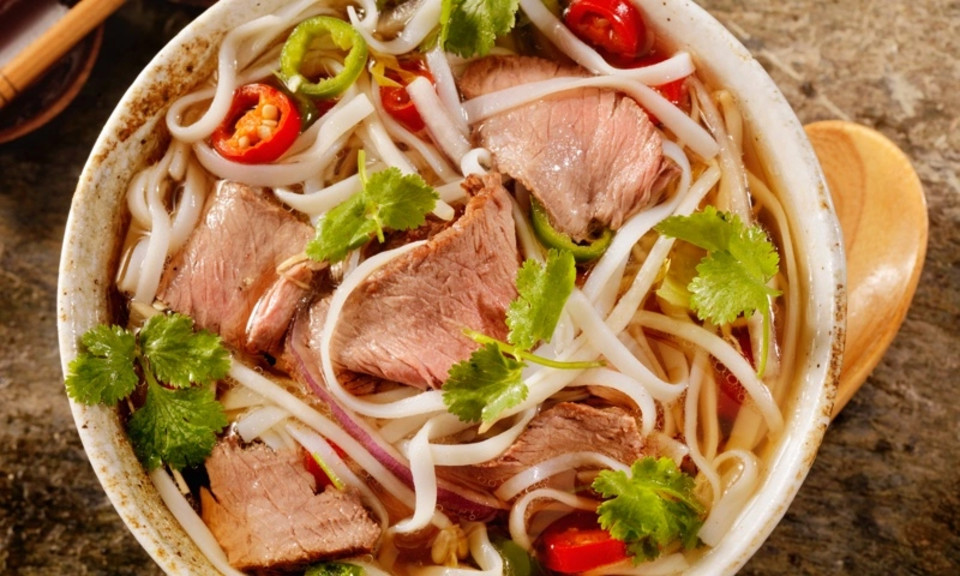 PhÆ°Æ¡ng
I wish the food would come the same way every time. I ordered 3 times, same stuffs, and every time they come differently. Like it almost made me want to go back and check if I ordered from different restaurants. Over all, food is good though. Just need more consistency!
Harold
best Pad Thai Ive had in a very long time
Carly
Awesome! I'll order again very soon!
Alexander
Will order again
Erin
This is hands down the best Vietnamese food I've had in the Boston / North Shore area. I was all prepared to write a very negative review because it took 2 hours to deliver my order, but I changed my mind completely once the food arrived. Everything was carefully and attractively prepared, and they give you a ton of food!! We weren't expecting to have meals for two days! The crispy chicken wing appetizer alone could have fed 3 or 4 people. I assume delivery won't always take this long, and if you aren't in a rush, I would highly, highly recommend this restaurant. I think it says a lot that the food was so good it instantly turned my raging frustration into pure satisfaction! They were also kind enough to discount my order because of the delay, so that was extra nice. I will definitely order from here again!
About us
American, Chicken, Pho, Seafood, Soup, Vietnamese, Wings
Today

Delivery: 11:30 AM - 9:30 PM

Takeout: 11:30 AM - 9:00 PM

Delivery

Monday:

11:30 AM - 9:30 PM

Tuesday:

11:30 AM - 9:30 PM

Wednesday:

11:30 AM - 9:30 PM

Thursday:

11:30 AM - 9:30 PM

Friday:

11:30 AM - 10:00 PM

Saturday:

11:30 AM - 10:00 PM

Sunday:

12:00 PM - 9:00 PM

Takeout

Monday:

11:30 AM - 9:00 PM

Tuesday:

11:30 AM - 9:00 PM

Wednesday:

11:30 AM - 9:00 PM

Thursday:

11:30 AM - 9:00 PM

Friday:

11:30 AM - 9:00 PM

Saturday:

11:30 AM - 9:00 PM

Sunday:

11:30 AM - 9:00 PM